photo above credit to Frasers Property 
Awfully Chocolate, one of our top choices for chocolate cakes!
Did you know, Awfully Chocolate was established in 1988 and was infamous for their then-All Chocolate Cake. That infamous Chocolate Cake remained an all-time best seller and has proven to be a favorite amongst our local community. No doubt, they are one of the best bakeries in Singapore, beloved by many.
Fast forward to today, Awfully Choocolate have since expanded their menu to many variations of chocolate cakes and desserts, some products which we found not just appealing but absolutely delicious – their 18 PCS MIXED GORGEOUS TRUFFLES [$50], HEI ICE CREAM [$15.50], and DOUBLE CHOCOLATE CHIP COOKIES [$19.8]. 
However, if you're looking for something more than the plain ol' chocolate cakes, you should totally check out our Dark Chocolate Fudge Drip Cake as it features a similar rich, dark and quality chocolate cake but with a core filled generously with 100% Mao Shan Wang durian flesh.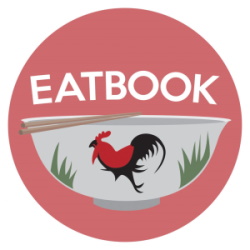 We're also featured on Eatbook as one of the best chocolate cakes in Singapore, featured together with Awfully Chocolate!
Trust us, you would never imagine how well chocolate and durian could come together, the bitter-sweet goodness is a life changing experience!
Our chocolate cakes would definitely leave a lasting impression for both chocolate cakes and durian lovers!
 

Awfully Chocolate

The Durian Bakery

 

Type

All Chocolate Cake

Chocolate Cake + Durian

Price

$40 or $80

$78

Unique Feature

All Chocolate Richness

All Chocolate Richness

With Real MSW 

Preservatives

Freshly baked, no preservatives

Freshly baked, no preservatives

Delivery

Next day delivery 

2 hour delivery
Check out Awfully Chocolate's Best Selling Chocolate Cakes
All Chocolate Cake
[$40 for 6" / $80 for 8"]
The signature cake that put Awfully Chocolate on the map. The original cake is a multi-layered chocolate cake filled with chocolate and coated with chocolate. This premium chocolate cake is soft, moist, and a must-try if you ever visit their store. The richness of the cake comes from the fact that they combine the use of premium ingredients with their many years of experience with this chocolate cake.
Your tongue is going to be bombed with the richness of the chocolate. There are so many textures of chocolate within this cake; you are bound to love it
Caramel Brittle & Sea Salt Chocolate Cake
[$62 for 6" / $102 for 8"]
his cake feels like a chocolate cake that is surrounded by caramel with a little sea salt sprinkled onto it. The chocolate cake with caramel is definitely a different experience from the All Chocolate Cake. This interesting combination of ingredients goes surprisingly well together. The high of the sea salt does well to compliment the darkness of the dark chocolate ganache.
Chocolate Praline Cake
[$72 for 6" / $112 for 8"]
Do not be fooled by the smooth glossy exterior of the cake. This cake is crunchy. It is made from premium dark Belgian chocolate and is layered with a hazelnut praline and a crunchy feuilletine. The praline feuilletine provides an excellent texture to complement the richness of the cake.
If you were like us, and wondering what a praline and feuilletine is, look no further. Praline is a combination of nuts, usually almonds, pecans, or hazelnuts, combined with sugar. While feuilletine (foo-ye-teen) are crepes that are made crispy then broken into pieces.
Both the praline and feuilletine are used to give the cake more crunch and we love it.
Chocolate Banana Cake
[$42 for 6" / $84 for 8"]
Their Chocolate Banana Cake is made from local bananas. Bought from small farms and transported directly to the main bakery, they can ensure the freshness and sweetness of the bananas. For bananas that are imported from overseas, they are usually harvested before they reach full maturity as the bananas ripen on their way here. By harvesting it much later than their overseas counterpart, the sugar content within the banana is much higher, leading to a noticeable sweeter banana.
This ties in nicely together with the darkness of the chocolate cake to create a symphony of flavours in your mouth. The chocolate and the banana complement each other very nicely to create a Chocolate Banana Cake.
Chocolate Rum & Cherry Cake
[$45 for 6" / $90 for 8"]
Dark pitted cherries soaked in rum? YUM! Mix them into a fudge and put it in a cake. WOW!
What makes this cake special is that they use the same rum that is infused with the dark cherries and mix them into the soft cake layers. This rum helps to boost the chocolate to a new level making the flavours really strong. If you are a fan of rum and chocolate, this is a must try.
Although the taste was good the first few mouthfuls, the cake does leave a strong aftertaste after a few bites.
How to Order?
Walk in retail stores islandwide or order online for delivery to your doorstep!
Customisation
You can choose to ask them for simple cake customisation when buying your cake online, by selecting them to bake a certain shape or add a message onto the cake.
Delivery (Cost + Time)
The Order cut-off timing for next day's delivery is 4pm while self-collection orders require 3 days to process, and the cut-off timing is also 4pm. Deliveries within a specified time slot is $30 while delivery outside of working hours is $50.
Unsuccessful deliveries have a re-delivery fee of $15.
For more information on delivery, check out their site!
Operating Hours
Varies from store to store
Other Commonly Asked Questions (FAQ)
Is Awfully Chocolate Halal?

Awfully Chocolate is not certified MUIS Halal.


What Chocolate does Awfully Chocolate use?

They use dark Belgium chocolate.


Does Awfully Chocolate sell cake slices online?

Awfully Chocolate does not sell cake slices online.


How long can you store Awfully Chocolate after receiving it?

It is recommended to keep a cake from Awfully Chocolate for 2 days.

Can't decide what to have? How about checking out our cakes menu here?